Helping Main Street Go Digital
Flagship Shop Drives Online Sales
After several years selling in markets and through e-commerce, Mary's Brigadeiro opened its flagship location on the Danforth. Strangely enough, the new physical spot significantly boosted online sales.
Free Shopify Training to Help You Build and Grow a Profitable Business.
Sign up to access the entire library of courses, workshops, downloads and more.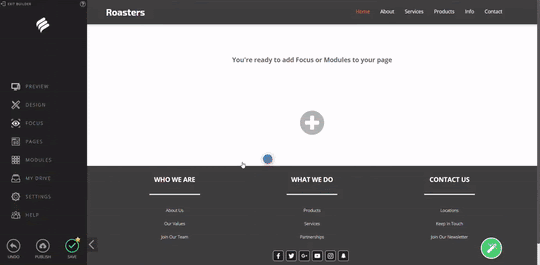 Contest: Enter to a free website for 1 year! Create your winning website with the help of bookmark's AI-powered system – No coding or design skills required.
Subscribe to the Rogers Business Forum from now until March 30th, you'll be automatically entered into a draw for a prize pack valued at $100.
Interested in Exploring the Benefits of Digital Transformation?
Our $2,500 grant can help cover the costs of any eligible digital transformation expenses including web development, digital marketing, training, software, hardware and more...
The Ultimate Guide to Google Ads for 2019


Google is the most used search engine, receiving 3.5 billion search queries a day. Not to mention, the Google Ads platform has been around for nearly two decades, giving it some seniority in the area of paid advertising.
How Are Canadians Embracing a Digital Marketplace


62% of companies embracing digital transformation enjoyed high sales growth over the past three years. Read Microsoft's new ebook called "Speaking business today" and explore the possibilities of digitally transforming your business.
Web Presence Boot Camp
 Mar 19th Toronto City Hall
Building a website is just the first step in marketing your business online. Many business owners mistakenly believe a website is all you need. In reality, you need traffic!! 
Small Business Websites 101: Online Webinar
 Mar 19th Online
This beginner workshop covers everything you need to know, from choosing and registering a domain name, to building the website itself, to making sure it's secure. 
Digital Main Street Partners